ART
[per]

FORM


research project




Embodiment and Performance in in art mediation
Investigating the possibility of the body in Museum education.

The body is our method, our subject, our means of making meaning, representing, and performing.
​
This project views the movement and body language of the participants as material. In this case the artwork does in fact become a stage where thoughts and experiences can unfold.
The choreography is co-written by the individual visitors. ​
---
bodies

The body tells you to pay attention
When the body is relaxed, it melts
​Express yourself
movement

The first movement is to open your eyes.
Different movements say different thinghs.
Fast, slow, gentle, jerky, strong
Walking has a pace
Movement is a tought that erupts and makes part of the body move

Privacy Policy
Fornito da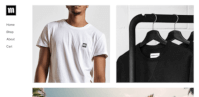 Crea il tuo sito web unico con modelli personalizzabili.