Marco Peri
ART HISTORIAN // MUSEUM EDUCATION CONSULTANT
ART + EDUCATION + RESEARCH
education through art

envisioning different ways of living the experience of art
---
---
Generally in museum hall the "sight" is the predominant sense: How can I offer to the visitors a more dynamic sensorial experience?
How can I stimulate encounters between people and artworks that are
sensuous, meaningful and transformational?
The key I choose to bring people closer to art is the
body.
Putting the body at the centre is the key to involve feelings.
​
This form of
'embodiment'
is the premise to design
museum experiences, educational projects
and
workshops.
---
☞

Projects

///

embodied and p

erformative practices in museum education


design and development of educational programs, cultural projects and art mediation format for museums, teachers, schools.
---
---
☞

Research

/// Academics and Conferences

​researching and designing participatory museum experiences
Tenth International Conference on The Inclusive Museum
2017 Special Focus: Diaspora, Integration and Museums, 15-17 September 2017,
University of Manchester, Manchester, UK
>
programme
Art as experience, embodied practices in museum education
Workshop for the
seventh Dancing Museums residency
in
National Gallery
, London, 7/13 November, 2016
>
programme
"The Museum in the Global Contemporary: Debating the Museum of Now"
Museum Studies at Leicester 50th Anniversary Conference, 20-22 April 2016,
School of Museum Studies at the University of Leicester
> programm
e
"Through the stage to the museum" - Performing arts in museums : practices, audiences, "cultural mediation"
International Conference, November 18/19/20th 2015,
Université Sorbonne Nouvelle - Paris
>
programme
ARTICLE: From viewers to protagonists: participatory museum experiences and performative practices in museum education
File Size:
104 kb
File Type:
pdf
Scarica file
---
SPEECH: Participatory museum experiences and performative practices in museum education PDF
File Size:
76 kb
File Type:
pdf
Scarica file
---
---
CONTACT:
Marco Peri, (Italy, 1978)
email: marcoperi@live.it
phone: +39 347 8347852

BIO:
I am an Art Historian, with over 10 years' experience as expert in education programmes for visual arts.
The focus of my research is to explore the history of education in art museums and examine the relationships between art-making practices, art history, and museum pedagogy.
​MA in Art Education focusing my research on the relationship between art, education and audience engagement.

I research and design participatory museum experiences. I use the body as a starting point, and I integrate movement into the experience, constructing 'spaces' of knowledge.
I also design and develop interdisciplinary courses to link 'art' with other forms of knowledge. In this context, I am responsible for the development of educational programs, cultural projects and the creation of educational materials for museums, teachers, schools and other educational institutions.

I have collaborated for the education department of MART, Museum of Modern and Contemporary Art of Trento and Rovereto (Italy), Palazzo Grassi - Punta della Dogana, Venice, National Gallery, London and Galleria Nazionale d'Arte Moderna, Rome.
​Currently I work for Tuttestorie Festival of Children's Books (Cagliari).
---
---
(French)
​BIO: Marco Peri – Il est historien de l'art, expert en programmes d'éducation artistique, chercheur and designer d'expériences d'art participative crées à partir du corps et du mouvement. Il crée plusieurs cours interdisciplinaires fondés sur les liens entre l'art et autres formes de connaissance. Il est chef de projets d'éducation, culturels et de création de matériels pédagogiques pour des musées, pour les enseignant professeurs pour les , écoles et autres institutions éducatives.
Fornito da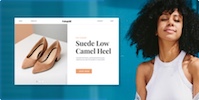 Crea il tuo sito web unico con modelli personalizzabili.